A Galatasaray shirt can bring forward a lot of emotions.. But it is also a football shirt that really catches the eye. The Turkish club has more than 100 years of history wearing the red and yellow colors. The red and yellow was a bit different on the older Galatasaray shirts, but there is still no doubt when you see the shirts.
One thing a lot of people don't know is though that for a short period of time, just after the club as established in 1905, the Galatasaray jerseys were first red/white, and later black/yellow, before they ended up in the well known red and yellow colors.
Galatasaray shirts (home)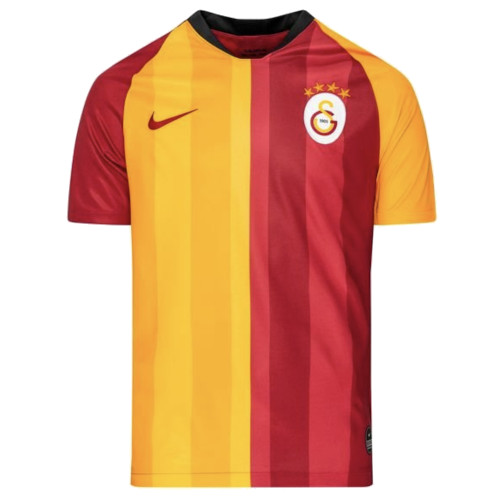 Galatasaray shirts (away)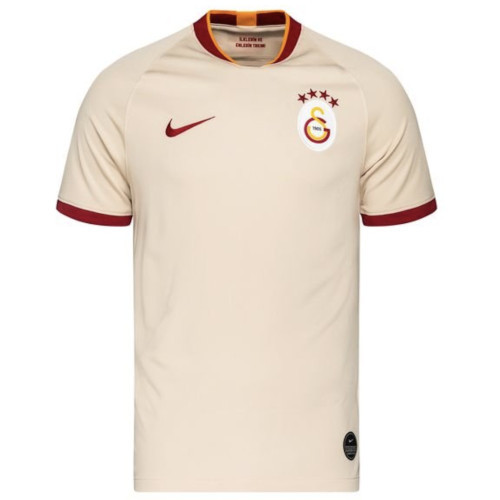 Galatasaray shirts (third)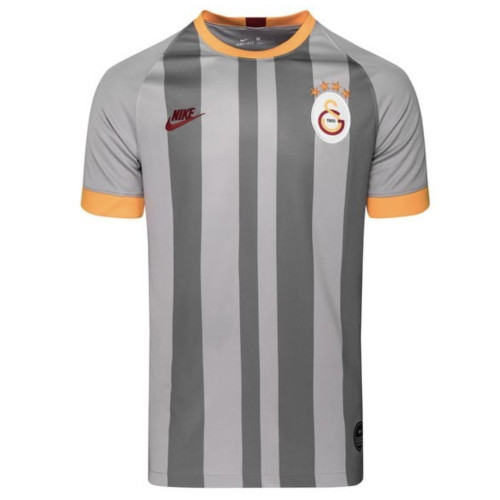 Where do the pictures come from?
The pictures are kindly lent by Unisport.
Facts about Galatasaray
Galatasaray's sponsors
It is a great deal for companies to have their logo on a Galatasaray shirt. This is both because Galatasaray has been part of the top in Turkey for many years, but also because of their international appearances.
Main sponsors on the Galatasaray shirt
1977-78: Volvo / PeReJa
1978-79: Ingen
1979-80: Halı Fleks
1980-81: Telefunken / Alo / THY
1981-81: Borsaş / Meban
1982-83: Meban
1983-84: Telefunken
1984-85: Modells / Denizcilik Bankası
1985-86: Denizbank
1986-91: TürkBank
1991-92: ADEC Saat / Show TV
1992-95: Show TV / Emek Sigorta
1995-97: VakıfBank
1997-98: Bank Ekspres
1998-00: Marshall Boya
2000-01: Telsim
2001-04: Aria
2004-09: Avea
2009-14: Türk Telekom
2014-15: Huawei / Turkish Airlines
2015-16: Turkish Airlines
2016-19: nef / Turkish Airlines
2019-xx: Terra Pizza / Turkish Airlines
Galatasaray kit suppliers
1978-82: Adidas
1982-83: Umbro
1983-84: Ingen
1984-91: Adidas
1991-95: Umbro
1995-01: Adidas
2001-02: Lotto
2002-05: Umbro
2005-11: Adidas
2011-xx: Nike
Which old Galatasaray shirt is the greatest?
It's always fun to hear which shirts fans like the most – and which football shirts are less popular. The opinions are often split and when you look back at previous presentations of Galatasaray shirts, it is evident that it is impossible for the designes to please all.
So feel free to share your views below: Which Galatasaray shirt is the greatest of all time?