Originally both the Marseille shirt and shorts were fully white, while they had blue socks. They have kept the white and blue colors, but the combination between shirts, shorts and socks have changed several times. The blue color has also changed a few times, and lately it has been lighter than what it originally was.
Marseille shirts (home)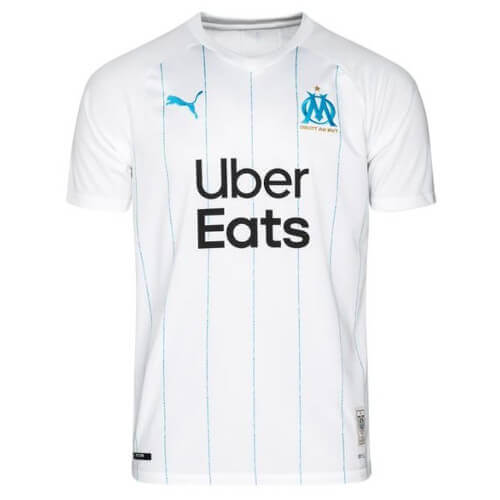 Marseille shirts (away)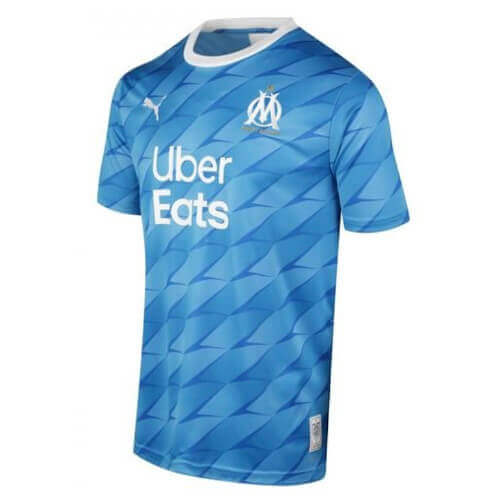 Marseille shirts (third)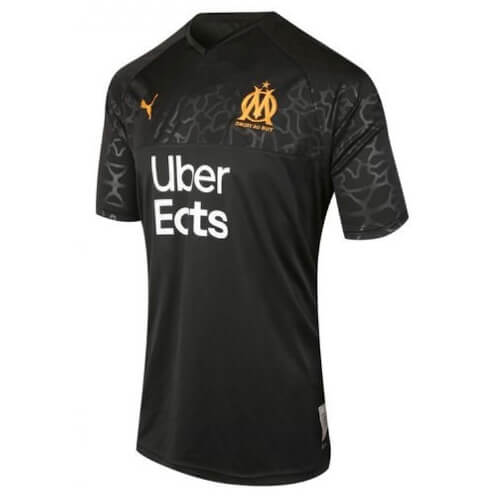 Marseille shirts (special)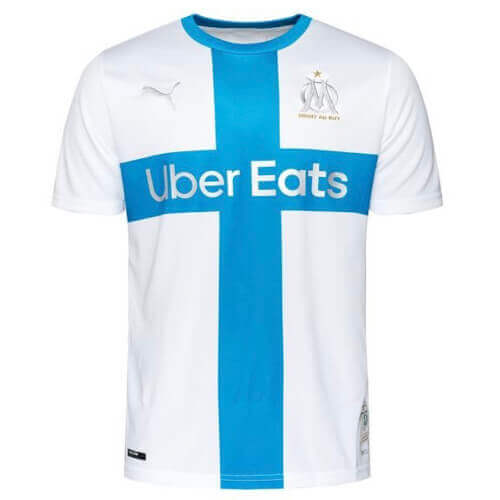 Where do the pictures come from?
The pictures are kindly lent by Unisport.
Facts about Marseille
Full name: Olympique de Marseille
Founded: 1899
Stadium: Stade Vélodrome
Website: https://www.om.fr/
Marseille's sponsors
Main sponsors on the Marseille shirt
1971-72: BUT !
1972-73: Le Toro
1973-76: Michel Axel
1976-77: Centre Barneoud
1977-80: Mas d'Auge
1980-81: Zoo de Marseille
1981-82: Faure
1982-83: Euromarché
1983-86: RMC
1986-88: Maison Bouygues
1988-89: Alain Afflelou
1989-92: Panasonic
1992-95: Eurest
1995-96: Speedy
1996-97: Parmalat
1997-01: Ericsson
2001-03: Khalifa Airways
2003-08: Neuf Telecom
2008-10: Direct Énergie
2010-12: Betclic
2012-17: Intersport
2017-19: Orange
2019-20: Uber Eats
Kit suppliers
1969-74: Le Coq Sportif
1974-94: Adidas
1994-95: Reebok
1995-95: Mizuno
1996-18: Adidas
2018-20: Puma
Which old Marseille shirt is the greatest?
It's always fun to hear which shirts fans like the most – and which football shirts are less popular. The opinions are often split and when you look back at previous presentations of Marseille shirts, it is evident that it is impossible for the designes to please all.
So feel free to share your views below: Which Marseille shirt is the greatest of all time?