The burgundy and light blue colors that are part of the current Aston Villa shirt have become a hallmark of several clubs, including also West Ham and Burnley. History, however, attributes the credit to Aston Villa for bringing these colors into football. The colors of the current Aston Villa jersey didn't look that way all along. The club used to play in "white, blue and black", "black and red", "red and blue", as well as green before the choice fell on burgundy and light blue. In 1886, it was decided that the club should play in brown and light blue, and it was reportedly after a few years that the brown color was changed to burgundy, thus creating the basis for a long tradition.
Aston Villa home shirts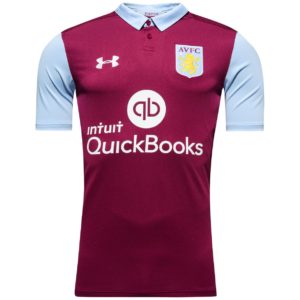 Aston Villa away shirts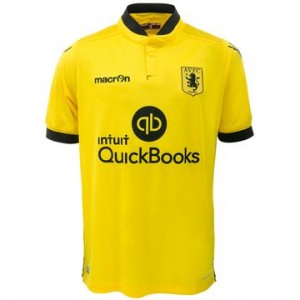 Where do the pictures come from?
The pictures are kindly lent by Unisport.
The history of Aston Villa
Founded in 1897, Aston Villa is one of the older clubs of the world. The history of the club is very long and interesting.
Instead of trying to reproduce it all here, I have decided to link to two different sources, that tells the story very well:
Which old Aston Villa shirt is the coolest?
It's always fun to hear which jerseys fans like – and which are less popular. The opinions are often many and when you look back at previous presentations of Villa jerseys, this is also evident.
So feel free to share your views below – what's the coolest Aston Villa shirt of all time?